24934 2 1/8X5FT GREEN STRIPE COOLANT and AIR 55 HW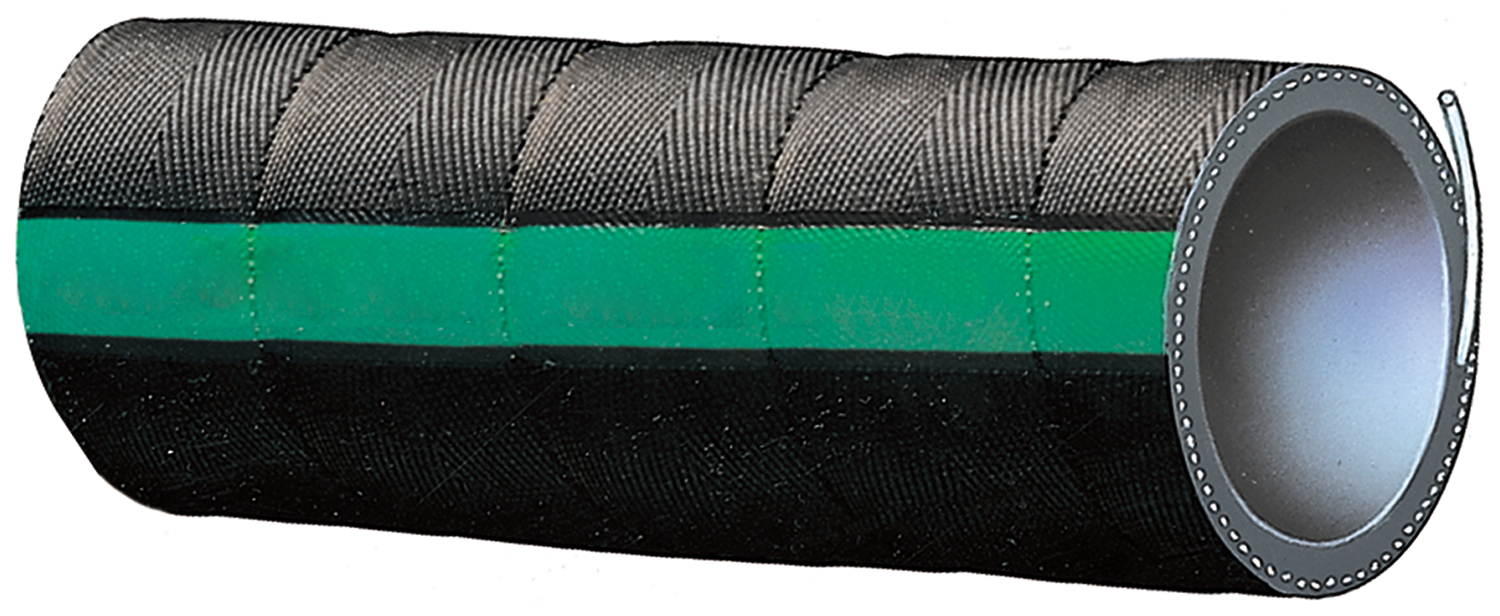 View All Wire Inserted Green Stripe® Coolant Hose and Air Hose
24934 2 1/8X5FT GREEN STRIPE COOLANT and AIR 55 HW
Product # 46852034
It's always best to have versatile solutions to ensure your various needs are met. Use the Wire Inserted Green Stripe® Coolant and Air Hose, which has the ability to replace many sizes of tailor-made, curved hoses. The cover cuts easily with a knife and wire cutters, ensuring the right length and and easy installation.
Temperature: –40°F to +257°F (–40°C to +125°C).
Exceeds SAE 20R2 Type EC (Class D2 Tube and cover) except in vacuum applications.
Engineered with compounds which resist electrochemical degradation.
Features
Free Up Some Closet Space.
With solutions fit to so many applications in under 25 sizes, your need to store, manage, and buy additional hoses will significantly decrease. More applications, fewer hoses, less money - that's how Gates® works to better your business, and Power Your Progress.
Inspecting Your Coolant Hose.
As part of our Be System Part initiative, we recommend regularly inspecting your critical vehicle systems, including your cooling system and hoses, at around 60,000 miles. As your coolant hose begins to age, the constant transfer of chemical fluids will corrode your hose from the inside out. When inspecting your coolant hose, there are a few simple signs that it's ready for replacement:
Press for Soft Spots. The radiator hose is naturally rigid, and any soft spots along the hose body indicates the inner material has begun to break down. Firmly press on the hose body to feel for potential deteriorations.
Check the Ends and Fittings. Look for cracks around the hose end, especially near the hose clamps.
Feel for Bulges. Run your hands along the hose body to feel for protruding materials, which indicate a rupture within the hose that will eventually lead to failure.
Resources
PRODUCT RESOURCES
Manuals, Guides & Tech Tips
Have feedback on this product?